Awesome day on Big Lake!
Great turn out...25 race entries, 90 entries in the Fun Run!
Track was 2 laps on a 25 mile loop!
High attrition took out a few of the fastest sled before the channel to Mud Lake!
Robby Schachle won the Open Class, he also was "Fastest Time on Course". Robby was also the fastest through the "Radar Trap"....73.6MPG on a trail, 1982 XLV 540cc.
Thanks to all the sponsors, volunteers, racers, Fun Run participants and The Islander!
Dan Sullivan was on hand, had a few, bought us some food and talked for a few minutes. He is running for US Senate.
For these guys!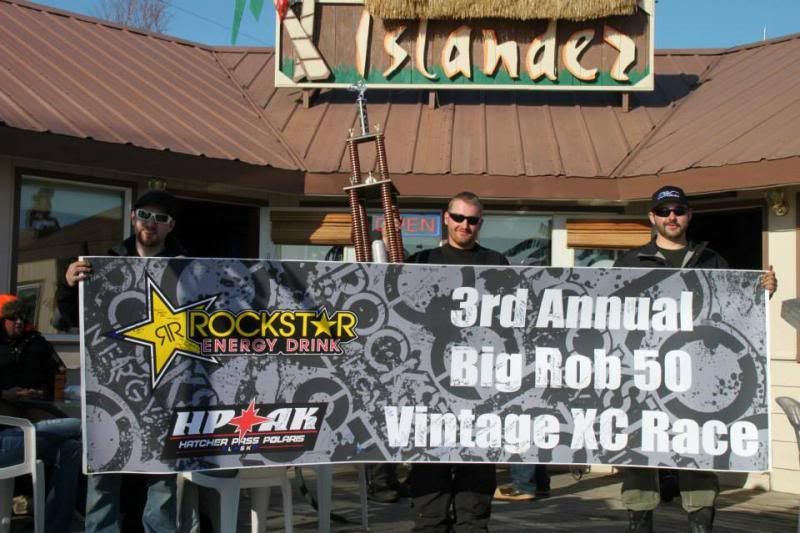 Junior Class Winner Brad Klein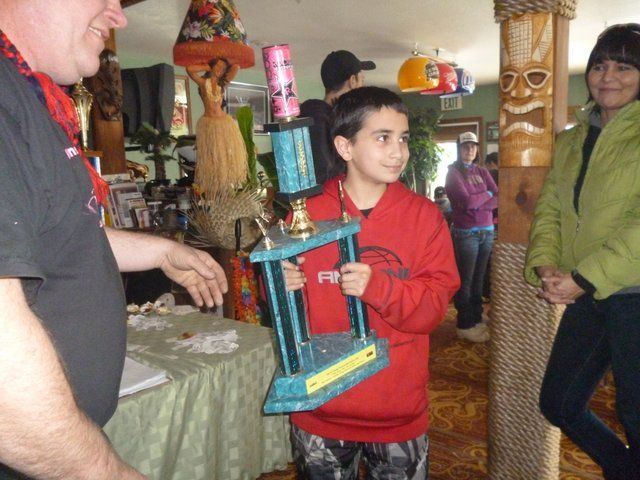 Traveling Trophy! Stays at Big Lake Arctic Cat!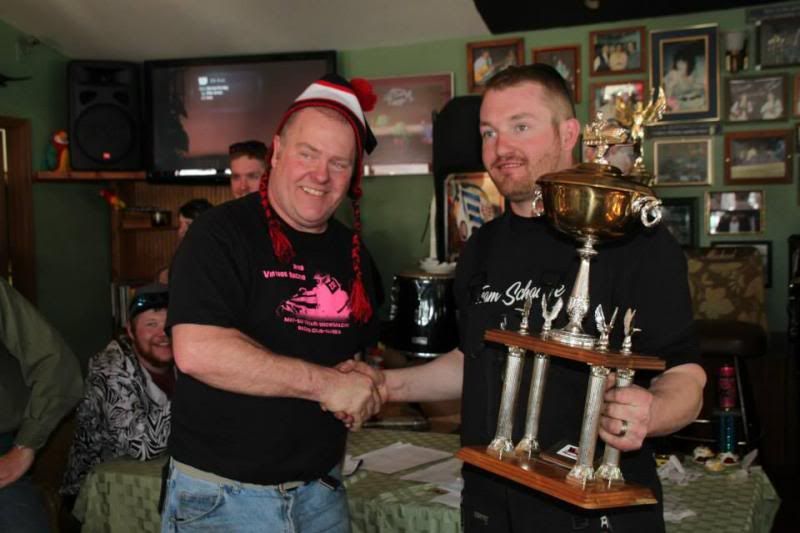 Open Class Trophy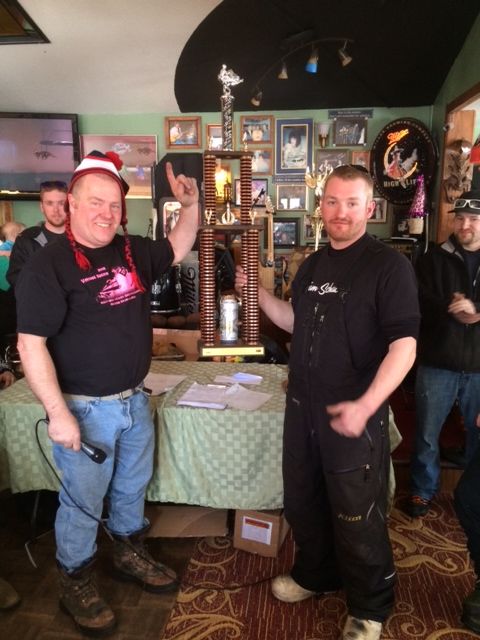 Winning Sled...hit a tree 10' in air, refueled....still won!
Single Cylinder winner Gordon Shepard
Dan Sullivan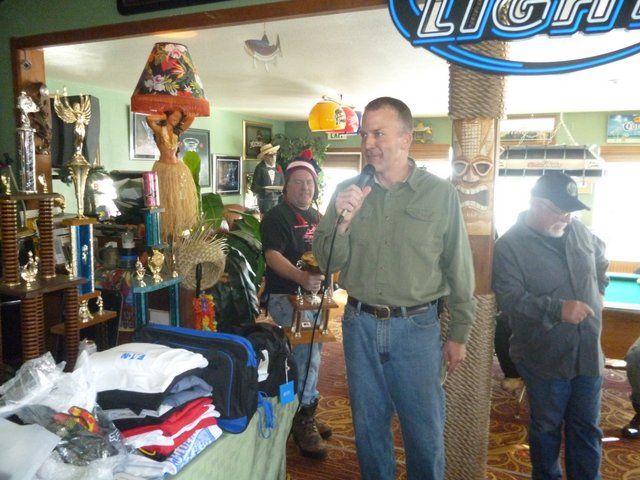 Over 35 Class Winner....Dave Jensen
0-500 Class Winner....Martin Brown
And his sled.....